ASAP
Triple
Treat
Packs
in
stock!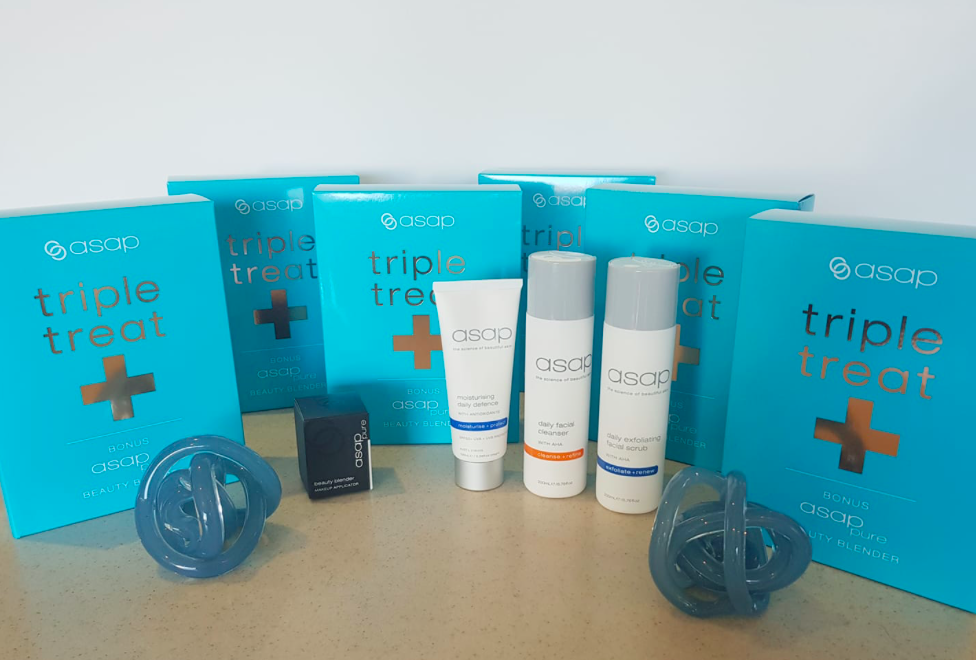 ASAP's best selling products have landed at Griffin's House in our fabulous Triple treat packs + Beauty blender and cant wait to get to work on your skin! 

Pack includes full sized 
- Daily facial cleanser +AHA -200ml
- Daily exfoliating facial scrub +AHA -200ml
- Moisturizing daily defence moisturiser + SPF50 -100ml

As a bonus you get the ASAP beauty Blender for free! 

All for only $99! Saving of 40% of individual purchase price.